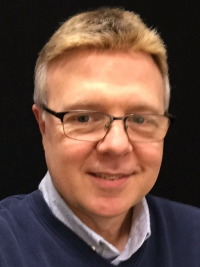 Get provocative copy that compels readers to investigate.
Hire me to boil down your benefits into prospect-friendly messages that address pain points and deliver results. I've got 14 years of B2C & B2B copywriting experience, an M.S. in Marketing Communications and a B.A. in English. I received an award for my brainstorming contributions. Plus, I've been recognized for collaboration and enthusiasm dozens of times by clients, peers and managers.
Expertise B2C and B2B copywriting experience in highly regulated industries, including financial services and healthcare.
Skills Direct mail, emails, landing pages, website pages, online banners, social media, product kits, sell sheets, statement messages, posters, take-ones, brochures, telephone scripts, radio scripts, video scripts, online paid search and online articles.
Location Chicagoland